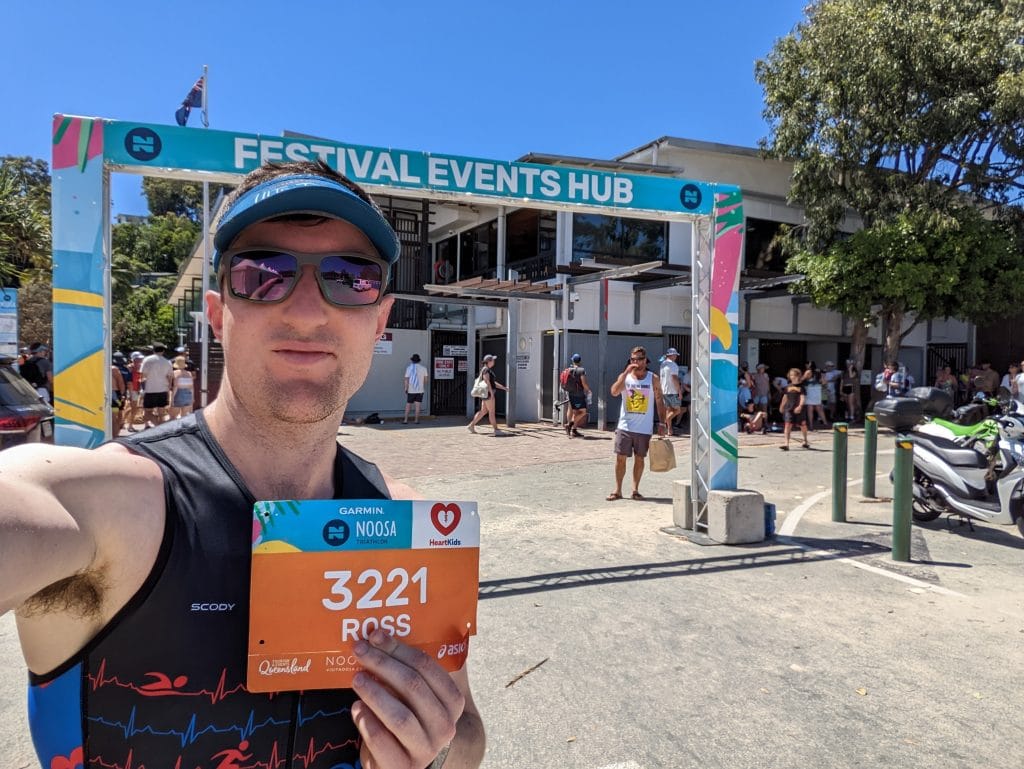 Signing up for Noosa Tri (2021)
About 2 years ago I signed up for almost every race in the continent.  From a 2K Ocean Swim in Coolangatta to a 50K trail race in Warburton Victoria. Included in that was the Noosa Triathlon in 2021 which was actually out of normal tickets so I opted to run for a charity. 
Noosa Tri now lays claim as the largest Olympic distance triathlon in the world and is consistently ranked in the global top-ten triathlons by athletes. The 5-day festival – which includes 11 events in all – hosts over 13,000 competitors supported by more than 30,000 spectators on race day.
It was an easy pick in terms of which charity to run for as my niece has heart problems as a kid and HeartKids support kids like her and do all kinds of good research in that area. I raised just shy of $2.5K and actually topped the individual fundraisers for the Charity, something I never expected and very proud of.
2 years later after 2021 was closed for interstate travellers due to COVID19, the time had come. I had never set my goal to get a podium as that would be so unrealistic. I just wanted to complete the event and give it a good crack. Before race I was expecting ~30mins in the swim, 1.5hours on the bike and ~40mins in the run.
Swim – 28 minutes
Went in not too nervous but also not completely confident

Started getting 'tired' and a bit more nervous after a few hundred metres but went away after I realised I was able to keep up with the people around me

After the halfway point I knew I had it in the bag and walked out 28mins

Key Takeaway

: I should definitely train for ocean swims with real ocean swimming
Bike – 1h 21 elapsed (1h 18m moving)
The bike makes a real difference. I don't care what each tradesman says

I was on a hybrid and thought I did very well averaging ~30kms/h

My biggest mistake was not reading the rulebook as I drafted someone after like 2mins of riding and copped a blue card and a 3minute sin bin. I actually think most people were doing this and it's just luck whether you get caught or not

I was destroying the average riders uphill which felt good. But those good riders were just next level. Considering the bike is the longest leg, this is where a lot of opportunity is
Run – ~40mins
Did very very well here and made up a lot of time. I was flying and think there was only 1 guy on course who was running faster than me in my line of sight
Final Thoughts
Great and fun event. Highly recommend doing it.

I think even for the non-podium people you can very easily get caught up in the competition aspect and forget to enjoy it

I'm not one for crowds and it was very annoying trying to get out of the area

I beat Spencer (my old colleague) and that was my only time goal. Accomplished.